Flushing, New York
Wednesday, August 6, 2008 - Thursday, August 7, 2008
Jill and I were finally able to use the rainchecks from the 2007 Mets season when we went to this 'businesspersons special' game at Shea. The previous season, we had purchased tickets and train tickets to try a theory of driving to Brewster and then taking mass transit to the Mets game. When a spring snow storm blew through the tri-state area though, that put the kibosh on our plans and it took us over a year to find a game to use our tickets at.
We actually left the night before, and drove as far as Mount Olive, New Jersey. The gametime was 12:05, so being closer to New York and Shea worked out pretty well as we didn't have to leave really early from Binghamton. We stayed at the Best Western Mount Olive (AAA rate was $89.99 a night) on Route 46 in Budd Lake, New Jersey.
The Mets were home against the Padres, and although the bullpen tried to lose the game once again for the home team, Jill's favorite guy David Wright hit a walk off homerun in the bottom of the ninth to send everyone home happy! We had a decent view of the hit from our first base side loge seats.
After the game, since it was still 'early' for us, we drove 'upstate' to the Palisades Center in West Nyack. Wandered around there for a while and had dinner at Buffalo Wild Wings before heading back to Binghamton.

Recent former Binghamton Met Nick Evans at 2nd base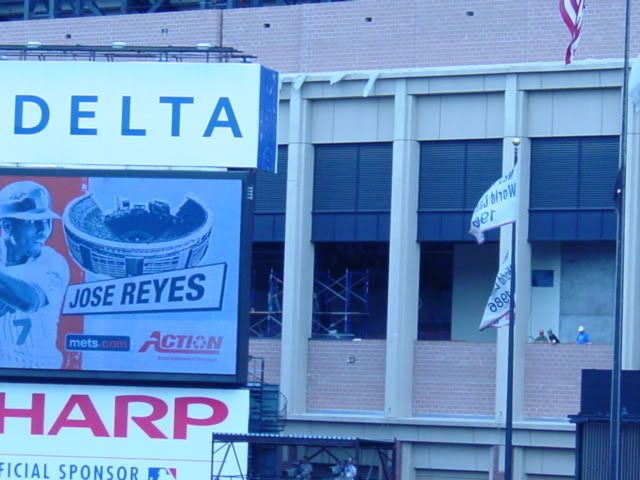 Workers at new CitiField taking a break to watch the game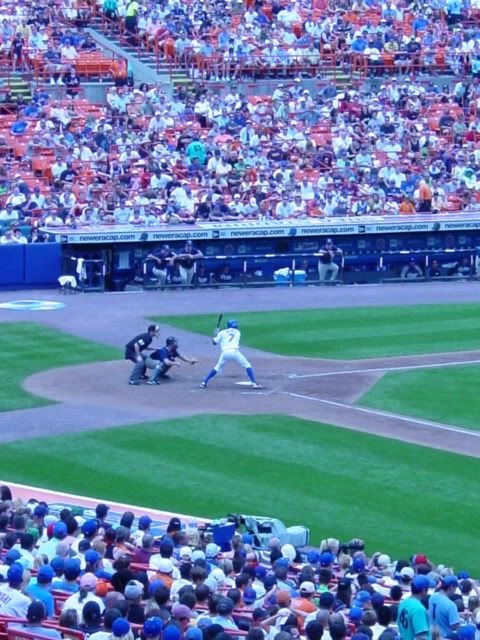 Shot of homeplate from our seats with Jose Reyes up to bat